Helping organizations hire the right people, place them in the right roles and develop them to reach their full potential
LePhair Associates is a consulting and training practice that provides organizations with a cost-effective end to end solution for all facets of employee hiring, career management and employee training and development using a suite of assessment tools and programs that work together. We are authorized partners of Wiley International and certified in PXT Select, Everything DiSC and Five Behaviours of a Cohesive Team.
Make hiring decisions with confidence – every time
Learn more about our solutions: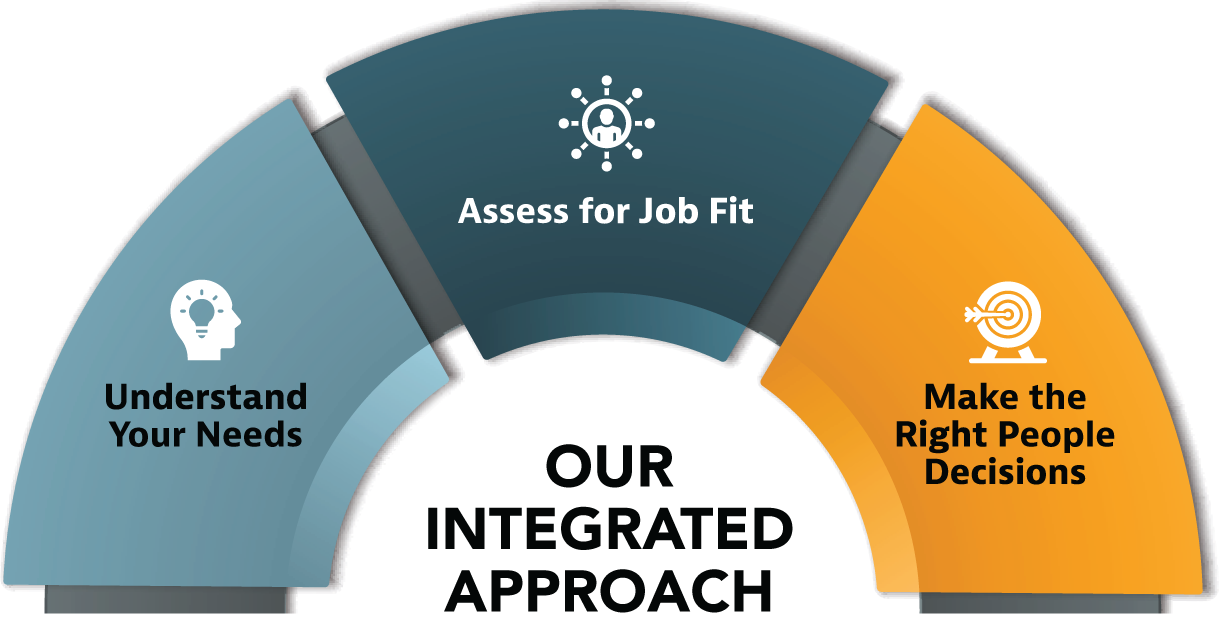 Understand Your Needs
Client consultation to understand specific needs of the position and overall organizational culture creation of a unique performance model (benchmark) based on what is required to be successful in the role.
Assess for Job Fit
Evaluate candidates or existing employees for fit to the position, team, manager, and organizational culture. Assess how an individual's interests, thinking style, and motivations will likely impact their behaviours and success on the job.
Make the Right People Decisions
Provide selection reports with job match results, detailed interview questions and management coaching reports to help new and existing employees reach their full potential.
Employee Training and Development
Build a high performing workplace
Learn more about our solutions:
Assess Employee
Gain critical insights in employee motivations and preferences and identify individual development opportunities.
Develop the Right Skills
Improve workplace performance with customized training programs focused on developing the self-awareness tools, processes and skills necessary to effectively communicate, problem solve and deliver results.
Track Employee Progress
Track and manage individual employee progress and assessment results on personalized company dashboard.
Keep the Learning Alive
Reinforce and strengthen skills application through a comprehensive package of follow-up refresher programs, coaching support and tools.
We have been very happy to work with LePhair Associates for the past year and a half. They have provided City of Kingston with targeted and meaningful content to address our ongoing initiative of building and enhancing organizational capacity. Their unique approach combines both individual self assessment/awareness tools with paired training workshops, guiding our leaders in improving their overall effectiveness in delivering on critical drivers for the organization.
Dave Mignault, MPA, MA
City of Kingston
It has been a pleasure to work with Lorie and her team at LePhair Associates on our sales talent development project. With a collaborative and accommodating nature, Lorie effectively manages challenges and always ensures that the clients' needs are fully met. I would highly recommend Lorie as she is a dedicated, skilled business professional that gets results.
Lisa White
Northbridge Insurance Co.
We've been focusing on building organizational excellence for the past three years, and have partnered with LePhair Associates during this period for their employee assessments as well as for their training programs to ensure we hire the right people and develop the right skills to help us achieve this end. Thank you LePhair!
Aldo Greco, COO & CFO
Algoma Insurance Brokers Limited